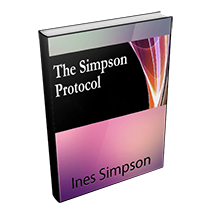 Reeds Geplande Cursussen – Aarschot
Zaterdag 4 en Zondag 5 mei 2018
Praktische Informatie
Docent: Christophe Dierckx
Catering: Koffie, thee, water, snacks & lunch inbegrepen
Locatie: HypnoseCentrum.be – Aarschot
Extra's
Online Bibliotheek met documenten en lesvideo's
40 % korting
"Finding Hypnosis was like the world's biggest gift to me. And when I understood that – I studied and trained and pursed every avenue of Hypnosis and Hypnosis Teaching so that I could have all of the tools and training necessary to be a world class practitioner and teacher, and most importantly a person who by using these tools can help anyone who wants and sincerely desires great change in their life "
"The NEW Paradigm in Hypnosis"
The Simpson Protocol is a tool that allows the client's Conscious mind to relax and step aside so that their Superconscious (whatever that may be – but it seems to be – the most powerful mind of minds, that is also the most knowing) can work freely and completely -to the benefit of the Client's optimum Good
The reason I started to experiment with working in this deep level of hypnosis was totally selfish and self motivated. I have always been a very analytical person and I could easily get clients and students to achieve regressions but I myself had some difficulties in that area. I surmised that if I could bypass my conscious mind more this would become easier for me. So I experimented. I worked with other hypnotists and even a Shaman friend of mine and Protocol started to develop.
James Esdaile was the first man to discover mental anesthesia and its benefits. Esdaile did work in India and decided to employ mesmerism to help his patients deal with pain. Remember, this was before anesthesia was available. The method he used required a very long preparation time, sometimes taking ten to twelve days to condition the person to go to what we call the Esdaile State today.
The Esdaile State has not been used for therapeutic or change work in the past as it was thought the client was in a euphoric state with no motivation for change work. With this technique, that all changes and it happens quickly. This advanced training course will teach you all you need to know about this new paradigm shift in hypnosis. You can now communicate directly with your client's Superconscious mind and direct it to release all the issues that are not in your client's best interest or benefit.
SEE WHAT MAKES SIMPSON PROTOCOL SPECIAL
Another advantage of working in the Esdaile State using the Simpson Protocol is that through the proper questioning, direction and communication with the Superconscious mind, your client doesn't have to verbalize the issue, if that is their wish. It is a wonderful tool for clients who are sensitive to the issue that they are working on and are uncomfortable with verbalizing the problems that they want to deal with. With the Simpson Protocol, you will be able to give the client unprecedented access to the Superconscious mind in order to help with physical healing, emotional healing, spiritual healing and soul retrieval.
SEE SIMPSON PROTOCOL EXPLAINED
The Simpson Protocol 2 day Seminar
Here are some specific benefits of this class:
Learn how to prepare clients to achieve deeper levels of hypnosis.
Learn how to take clients to the Esdaile level and test to ascertain they are there.
Learn how to communicate interactively with the Superconscious and subconscious minds in the Esdaile State and beyond, in ordar to achieve profound breakthoughs for any trauma, phobia, fear or physical, mental, spiritual imbalance.
Learn to let the Client's "SuperConcious Mind" lead the session to achieve profound outcomes.
Demonstrate how to apply "Change Work" to clients.
The Second day will be devoted primarily to practicing and refining the Protocol and to the advanced questions to be used within the Protocol.
This two day seminar is intended to help Hypnotists learn how to attain and interact with the subconscious and Superconscious minds while in the Esdaile level (Hypnotic Coma) and beyond, and be able to use The Simpson Protocol the very next day in their own practice.